Skin Care Facts and Fiction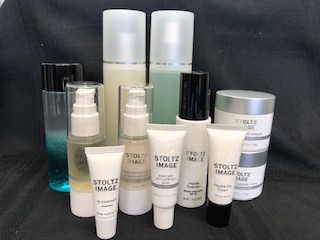 When it comes to information about anti-aging, it can often be difficult to distinguish fact from fiction.
'Old Wives' Tales' That Are Not True.
Myth #1 Moisturizers lessen wrinkles. This is a false statement. Moisturizers are used to hydrate the skin and will not plump up the wrinkled skin.
Myth #2 You don't need sunscreen unless the sun is out and shinning. Again, this is false. The sun and its rays are always there even if it's pouring down rain! Protect your skin from cancers, brown spots, and premature aging every single day 365 days a year. A broad-spectrum sunscreen added in your favorite moisturizer, primer or your foundation is a great way to be sure it's on your face without the sticky residue most bottled sunscreens produce.
Myth #3 Lasers can get rid of the lines and wrinkles of aging skin. You guessed it. False again. Lasers are great to address redness, brown spots, acne, etc., however, the one thing they won't do is re-volumize the skin where the elasticity has been lost.
Myth #4 The more expensive the product is, the more effect it has. No, no, no. As a matter of fact, there have been blind studies that show the affordable product being just as good, if not better, than the one that costs a fortune. We experience all products to make sure that they work before we add them to our skin care line.
Myth #5 Frowning and smiling cause wrinkles. I'm going to say both, true and false. Certainly, if we spend a lot of time frowning, we're going to have some lines, but ALL muscle contractions of the face are going to have an effect on our face. The complex network of facial contractions that make up smiling and raising the eye brows, are said to cause wrinkles too. Those "frown lines" are not from frowning in particular, rather it's a combination of activities we do every day without even a thought. Repeated muscle motion pulls on the skin and as we get older the chances are less favorable to snap back.
Selecting skin care can be so confusing. There are so many options to choose from and it is hard to compare since they don't always advertise the active ingredients, but rather talk about the results. I have been reading up on anti-aging ingredients. In addition to moisturizing, experts seem to agree that the two most important anti-aging components are: peptides and retinols. It is recommended that you incorporate both in your daily skin care regime.
A Simple Regimen to Follow
Morning Regimen:
Cleanse your face with appropriate products for skin type. A cleanser with granules helps slough off the dead cells.
Apply an appropriate toner to face and neck. The toner wipes off a cleanser residue, adds beneficial extracts to the skin and brings the skin back to the correct PH balance to accept your moisturizer.
Apply an eye gel around your eyes: one with brighteners and anti-puffiness ingredients.
Apply a peptide serum and/or a firming complex all over the face and neck.
Apply a moisturizer with sunscreen to the entire face and neck.
Apply a lip treatment to moisturize and protect the lips.
Night Regimen:
Use eye makeup remover to cleanse skin around the eyes. Do not use facial cleanser around eyes because it can be drying.
Cleanse the face with appropriate products for skin type. A cleanser with granules helps slough off the dead cells.
Apply toner to the face and neck.
Apply retinol treatment or peptide serum to face. Usually, it is recommended to use a retinol a couple times a week and the peptide serum on alternate nights.
Wait 10 minutes before applying the appropriate night cream to your face and neck.
Apply peptide eye cream around eyes.
Apply a lip treatment to moisturize lips while you sleep to prevent drying, cracking and unwanted lip lines.
Using this routine allows you to incorporate the anti-aging ingredients on a daily basis. Stoltz Image carries excellent skin care products for all skin types: oily, combination, sensitive, normal, dehydrated, and mature. I carry high-end products and aesthetician quality products at reasonable prices. Make an appointment to create a personalized regimen. Shop at our online store www.stoltzimage.com or come by our studio to experience the products to see, smell and feel for yourself. Your skin will say thank you.
My Personal Skin Care Routine
I share with you the skin care products I am actually use with great success.
Morning Regimen:
Cleanse face with the Jojoba Cleanser with jojoba beads.
Spray my face with the Peptide Toner and blend with my fingers.
Apply the Anti-puffiness Eye Gel around my eyes.
Apply Peptide Serum to face and neck.
Apply Firming Complex to face and neck.
Apply Peptide Protection SPF Moisturizer to face and neck.
Apply Lip Treatment to my lips
Evening Regimen:
Use Dual-Action Eye Makeup Remover on a cotton pad to remove eye shadow, eyeliner and mascara.
Cleanse face with Jojoba Cleanser
Spray Peptide Toner on face and blend in with fingers or cotton pad.
Apply Retinol Mask Treatment all over face and neck.
In winter I apply Peptide Cream over Retinol Mask Treatment for more hydration.
Apply Peptide Eye Cream around my eyes.
Apply Lip Treatment to my lips.
Call or email me if you have questions. I am happy to assist you with your skin care needed. You are welcome to bring in the products you are using presently to compare to my line.