No Rules in Fashion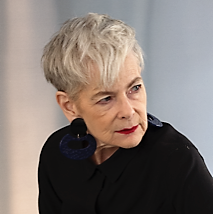 The Accidental Icon
I attended the Association of Image Consultants International conference last week where the keynote speaker, Lyn Slater, inspired us all to think about how clothes make us feel.
"She is the woman who…
Does not consume garments, she lives her life in them and dresses honestly.
Has original style without being eccentric.
Chooses garments and experiences that allow her to be the self she is and the self that is always becoming."
There are no longer rules for fashion. The only rule is to be true to your own personality and inner self. Bohemian, tailored, athletic, corporate, romantic…. anything goes.  Just follow your heart when dressing and feel good in the clothes that cover you.
We are liberated now – the women's movement has moved into fashion. Remember when the designers dictated to us the fashion trends?  The full skirts in the 1950s or the big shoulders in the 1980s? Historically through the centuries of fashion, women all dressed alike.
The stores this season now offer every style imaginable. In the pants category alone you can find leggings, jogger pants, skinny pants, straight pants, flared pants, cropped pants, ankle, and full-length pants, and the list goes on. Which one are you going to buy?  The amount of choices is overwhelming.
I am here to help! I've trained for decades to know what styles flatter each body type. I can ease the pain of figuring out how to put outfits together and accessorize your look for different occasions. Schedule an appointment for my Body Style Analysis and Color Analysis to help you look your best every day.