Runway Fashion… and What It Means for You!
What Happened on the Runway and What It Means for You
More than any past season, the message that came from the runway shows for Fall/Winter 2017/2018 was one of inclusivity. While the world may be divided politically, fashion designers were eager to include everyone.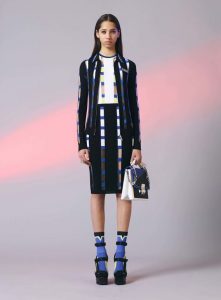 There were men on women's runways. There were models of all ages, plus-size models, transgender models, culturally diverse models, and models representing different religions.
There were gender specific clothes as well as non-gender specific clothes that could be worn by either men or women.
Daytime clothes doubled as eveningwear. Fanciful detailed jackets could be paired with jeans. Pant hems varied from skinny to wide. Skirt lengths were from mini to maxi and everything in between.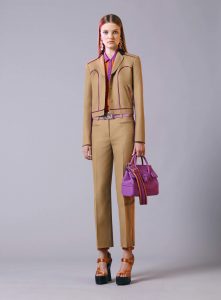 What does this mean for you? No one is going to be excluded from enjoying fashion. Limitations seem to be lifted. Where women could typically feel excluded from fashion because of the size or age of models that wear the clothes, the louder refrain is that you have choice. The fashion world is for you, not against you.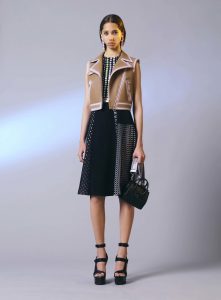 On another note several trends that we've seen in past seasons remain. There's an emphasis on athleisure fashion. If pants with racer stripes seemed odd to you when you first saw them, there's a comfort in seeing them circle around again. Maybe this year you'll look at them with more curiosity, try them on and see if there's a match for you and this trend.
Also seen on the runways are clothes with cold shoulder tops or cold shoulder dresses where a section of the shoulder is cut out. This baring of part of the shoulder is something that could work for women of any age. Erogenous zones are often talked about in fashion. They seem to move around the body from season to season. It could be said that the shoulder is that "it" zone for now.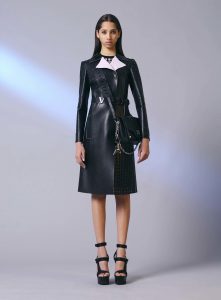 Other trends that continue on with creative adjustments or new interpretations are denim, animal prints, the bomber jacket, layering, and volume. You may have worn denim for years. Choosing to add something new in denim would be an easy choice. You may have been ignoring the trend of more volume in clothes but now's the time to try it on for size.
Another exciting part of the trends this season is the celebration of arts and crafts. Just listen to the types of handiwork that appeared on clothing: knitting, crochet, quilting, beading, collage, inlays. A coat may have been in a woven fabric but the sleeves were knit. Sweaters looked so original with added details like beads or feathers. If you're an artsy type of person, you may want to go ahead and buy one of these pieces. Or, if you're a knitter or a sewer, this season may inspire you to get out your supplies and use the impressions from the runways as your inspiration to create your own one-of-a-kind fashion.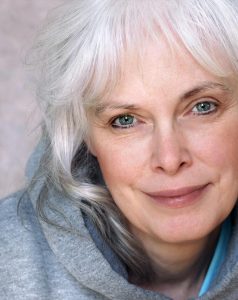 As always, I'm here to help you navigate the new fashion season and help you make choices that will be just right for you. I'll be there with you in the dressing room helping you assess new-to-you fashion. Fashion is here to help you express yourself. You'll be clothing your body while stimulating your imagination and your senses. Let me help you get the most out of your wardrobe! It's an exciting time to be getting dressed!
Cheers~!
Kelly and Team
Images Courtesy of:
http://www.vogue.com/fashion-shows/resort-2017/versace/slideshow