Stay Warm When It is Colder!!
January is really when temps change in Texas. Fall has sunny days, colorful falling leaves, and some crisp mornings. But by this time, it's really coat weather here. As an Texas Image Consultant and Wardrobe Stylist, I think this is a great time to show off your style. In some ways, I think winter is a harder time to style clients basically because they don't always buy into the importance of the coat they wear.
To me, your Texas Wardrobe Stylist, a winter coat is really an ultimate third layer for three reasons:
You wear them all the time

It's the first item people see when they meet you (outside)

It's an investment piece
Winter style advice from your Texas Wardrobe Stylist
Before I was a stylist, I was like most people. I, your Texas Wardrobe Stylist, never gave the exterior coat I wore a second thought. Fast forward to today, I do think about it more, and I make sure I have enough neutral coats to not have to worry about it.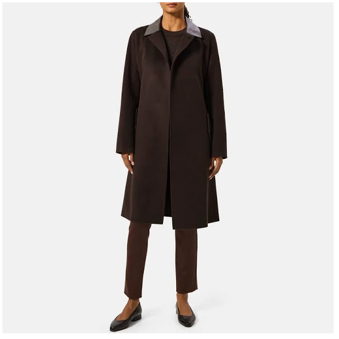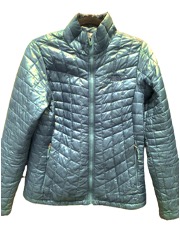 With coats, as with most basics, it's great is have a couple of colors to work with, some of which should be neutral. For instance, I invested in a 100 percent wool coat in brown, one of my best neutrals for my heavy winter coat. It's not really a showstopper but it's made of quality materials and fits perfectly. I, your Texas Wardrobe Stylist, bought it 15 years ago when I was vacationing in Chicago. It's not worn that often but when I need a WARM coat, I have it. When I was shopping for this coat, I shopped first by material, and by the color second. Believe me, it's not that easy to find a 100 percent wool or cashmere coat these days. Here is something like my coat.
When I wear this coat, I often get many, many comments on it. And I don't think it's flashy at all, but it is a great color for me. This coat has cashmere in it, so it is extremely warm.  It is in a nice basic color. I also have a brown leather jacket, a brown raincoat and a brown blazer. So, I am set for any weather outside. Note: if you really don't know the best colors to wear, reach out! Color analysis is one of my popular services and is very eye-opening. I have also found that people who have trouble shopping and putting outfits together often don't know their best colors. When they are armed with this knowledge, getting dressed each day is much, much easier. As a Texas Wardrobe Stylist, I am thinking about a coat that has some classic, fashionable quality about it.
Beyond the basic coat, everyone needs a utility coat – you walk the dog in it and wear it the below freezing days. Five years ago I purchased a North Face puffer jacket and I still wear it — it is so warm and very light weight. But there are other quality brands that have a high amount of down or content that makes them warm. Some companies will post which coats are for the freezing temps, and comparing this information is a good way to make a good choice. In this coat, we are not really thinking so much about fashion — we are thinking about function. But I bought a teal jacket instead of black because black is not a good color for me. It is not as warm as the wool coat, but I bought my flattering color on purpose. I wanted to feel beautiful while I am staying warm. It is fun to have a coat that's colorful. It is a coat that really gets compliments.
Need help finding the right coat for your lifestyle and coloring? Reach out to me, I'd love to help. Stay warm this January-February and March springlike weather will be here before you know it.
Sincerely,
Elaine Stoltz AICI CIM
Texas Image Consultant and Wardrobe Stylist