How to Feel Sexy at Fifty and Beyond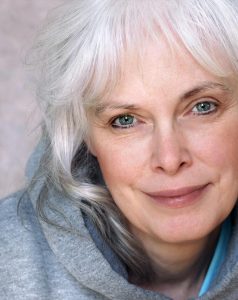 If you page through People magazine or watch celebrity entertainment shows, you'll see plenty of sexy looks on women, but they're mostly young women. What's mainly featured? Lots of bare skin. I think you'll agree with me: these aren't looks we wore at that age and probably won't be wearing at our current age any time soon.
At fifty or beyond, we still want the option of dressing in a sexy, alluring or attractive way without emulating the younger generation.
But all kinds of worries can flood our minds as we try to figure out what "sexy" would look like on a mature woman. Have you had any of these thoughts?
"I want to look attractive but I don't want to be overly exposed."
"I don't want to look like I'm trying too hard."
"Where do I shop? I'm not going to be shopping where twenty-year-olds shop."
"I used to be comfortable showing cleavage, but my décolletage isn't what it used to be."
"I just don't know what's appropriate. If I wore what young people wear I'd look sleazy or out of touch with reality."
You have every reason to bring up these concerns. Let's press refresh and take a look at what's at this age.
Confidence in yourself is very sexy.
A woman in a put together look is attractive. We look at her and want to know more about her. That's sexy!
A woman who enjoys her own personal style and dresses like "herself" every day is comfortable in her own skin. Her look is effortless; she's not trying too hard. She's sexy!
Now's the time to feel alive and vibrant. Trust me, you can do this! Let's discover pieces that will help you feel sexy, alluring, attractive, or feminine.
Bare skin without being bare
Be on the hunt for sheer tops or sheer dresses that you can use when creating layered outfits. A top or blouse with sheer sleeves helps you look bare when you're not. A sheer dress or tunic with cutouts can be layered over a tank top and narrow pants. Or have fun with color by wearing a navy or black patterned sheer lace dress over a magenta-colored slip. The way the colors play off of each other is flirty and fun.
Bare your ankles. Wear an ankle length pant with a slinky heel or a flat that exposes your ankles and part of your foot. Bare your shoulders. Wear a cold-shoulder top, one with cutouts that bares some skin, with a skirt or pant.
Wear fabrics with movement to feel sexy
Wearing clothing pieces in fluid fabrics looks and feels feminine or alluring. You can't help but move your body differently when the fabrics you're wearing don't constrict you in any way. A caftan in a graceful fabric covers most of your body but the movement of the fabric when you walk is very glamorous, intriguing, and inviting. A printed, sheer silk chiffon loose jacket in a Kimono style is a lovely piece to wear casually over jeans. A shawl in a beautiful print can give the same vibe: confidence, ease, and grace. Drape it over your shoulders in any outfit.
Wear clothes that feel sensual
Sensuality is sexy. Wear clothes in fabrics that feel like they're caressing you. Sensual fabrics could include velvet, fur, silk chiffon, cashmere, suede and more. Hunt for these fabrics in pants, dresses, jackets, and tops. Take your pick!
Add some sparkle
Bring attention to your face with a sparkly necklace or layer multiple necklaces that relate to one another. You're the star. Let your accessories bring you the attention you deserve. Wear earrings with that cascade or have movement. Choose ones that shimmer to bring more attention to your face. You'll feel sensual and glamorous. Many of us talk with our hands. Make yours stand out. Adorn your wrists with attractive bangles or cuffs. Add rings that relate to them. Never leave home without adding your jewels!
Feel sexy underneath your clothes
A great way to exude sexiness is to consider what you're wearing right next to your skin. This is a must! Feel sexy from the inside out when you wear matching bras and panties, or underwear in your favorite color.
I would absolutely love to help you create outfits that you feel fabulous in. We can either start in your closet or go shopping for some eye-catching pieces. Please give me a call and we'll get started!